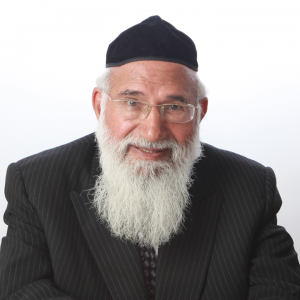 Rabbi Moshe Tanami, Founder & Dean
Rabbi Moshe Tanami, the Chief Sephardic Rabbi of Rechasim, founded Girls Town Or Chadash in 1965 and has served as it's dean since.
Rabbi Tanami was born in the town of Manakha, Yemen and immigrated to Israel when he was a small child. Rabbi Tanami was a prized student of Yeshivat Tiferet Yisroel, Hebron Yeshiva, and Merkas Harav. In 1959, Rabbi Tanami was married to his wonderful wife Sarah, who like him originated from Yemen.
Together, the Tanami's were blessed with three beautiful daughters who all married fine scholars. They have great joy in watching the scores of grandchildren and great grandchildren make lives for themselves.
In 1986, Rabbi Tanami co-founded Tzohar Halev and fills the role of Executive Director.
Additionally, Rabbi Tanami is a member of the "Holy Sites Committee" in Israel.
Rabbi Tanami having lost his father at the young age of 11 and his wife orphaned at the age of two, Rabbi Tanami has a special sensitivity to children from homes of instability and has made it his life's work to assist children in distress.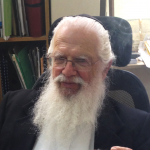 Rabbi Yehuda Melamed, Co-founder & Executive Director
Rabbi Yehuda Melamed, a well-respected community leader in Rechasim, began his years of community activism as co-founder of Or Chadash and has served as the Executive Director since its inception.
Born and raised in Israel, Rabbi Melamed was a student of Rabbi Eliyahu Lopian at Yeshivas Knesset Yisroel. Rabbi Melamed and his wife Rachel settled in Rechasim after their marriage.
On the day his first child's birth, Rabbi Melamed became the father of many as the doors to Or Chadash were opened on the very same day. Rabbi Melamed has been a mentor and caregiver to the thousands of children who have been under his care and has had the great fortune to share in their successes.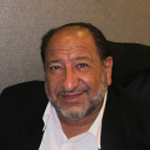 Rabbi Yehuda Habshush, Public Relations Representative
Rabbi Yehuda Habshush has been an integral part of the development and growth at Or Chadash for over 30 years. Rabbi Habshush travels all over the world with dedication and commitment to the success of our girls.
Born and raised in Jerusalem, Rabbi Habshush came to live in Rochester, NY when he married his wonderful wife Arleen. After living in the US for five years, the Habshush's returned to Jerusalem where they raised their four children, and now enjoy their delightful bunch of grandchildren.
As the grandson of the late Rabbi Yehuda Habshush zt"l who served as the av bet din of the Yemenite community in Jerusalem, Rabbi Habshush continues his family's legacy of service to the community. Rabbi Habshush has a close personal relationship with many of the leading rabbis, and is a liaison to help people both local and abroad with difficult situations. He is a much respected member of his community, not only for his royal lineage but for his personal contributions to all. Rabbi Habshush also serves as a member of the chevra kadisha.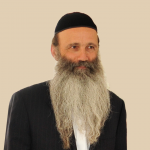 Rabbi Shimon Shemesh, Director of Development
For over twenty years, Rabbi Shimon Shemesh has trotted the globe to help facilitate the services and expansion of Or Chadash.
Born and raised in Israel, Rabbi Shemesh relocated to California, USA for a few years when he married his wife Mazal. After moving back to Israel with their growing family, the Shemesh's settled in Bnei Brak where they still currently reside.
Rabbi Yisrael Taussig, Executive Director/US Division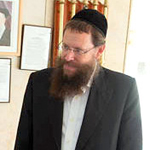 Rabbi Shlomo Widislovsky, School Administrator
Rabbi Widislofsky who resides in Haifa with his wife and children, brings with him to Or Chadash many years of experience as a successful business man.
As the School Administrator of Or Chadash, Rabbi Widislofsky ensures that all activities and operations within the organization are run smoothly. His responsibilities include those of human resources, budgetary, property management, and accommodations of the students and faculty. Rabbi Widislofsky goes to great lengths to ensure that our girls are facilitated with all their needs.